You are here: Bespoke & Traditional >> Specialist print and binding >> Book Design & Manufacture Service
Book Design & Manufacture Service
Over the years, Shaw's have created a phenomenal selection of registers and records for - amongst others - local authorities, worshipful companies, professional organisations and funeral homes. We have catalogued all those currently available on our website and details can be found here.
In addition to our stocked registers, we can also supply bespoke books and registers, etc. made to customers' exact individual requirements. We work with customers' initial concept request to design page layouts that suit their needs. Upon approval of the proof, we will print, bind and deliver the complete finished book ready for immediate use.
Books we have created for our customers include:
Birth Registers | Mortuary Registers | Rolls of Honorary Freedom | Mayor's Appeal Fund Registers | Fridge Registers | Registers of Share Transfers | Parlour Books | Condolence Books | Visitors Books | Ecclesiastical Registers | Traditional Registers of Donations | Registers of Cremations | Citizenship Registers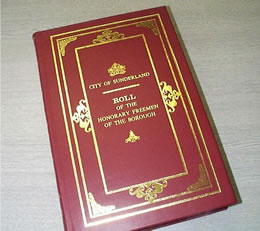 Examples of our work
Click photos to see larger versions
For more information please call 01322 621100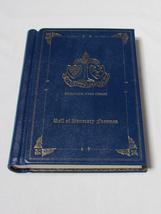 Roll of Honorary Freemen Register
Roll of Honorary Freemen for a town council. Register features printed pages, blue text on cream pages. Volume is fully bound in dark blue leather with gold blocking to face with crest.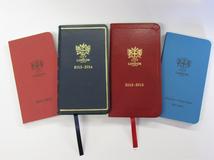 Corporation Diaries
Various styles of diary produced for the City of London Corporation. All containing bespoke printed pages with dates pertinent to the Corporation's year, and casebound in book cloth or bound in leather. Some styles gold blocked.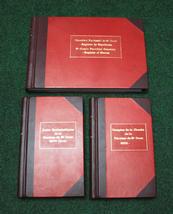 Ecclesiastical Registers
Spring back style ledger Ecclesiastical Minute Book, Ecclesiastical Account Book and Register of Graves. All half bound in two different shades of red leather with label to face, gold blocked, tooling to spine with marble end papers.