You are here: Bespoke & Traditional >> Specialist print and binding >> Bespoke print
Shaw & Sons offer a wide range of printing services. We specialise in producing 'traditional' registers and record books which can either be designed specifically for individual requirements or made up from stock sheets into the size and style of book you require.
In addition, we offer high-quality bespoke diaries and yearbooks for organisations and institutions and are able to design and produce other 'corporate' publications. As with all our specialist services, the starting point is a telephone call to our experienced staff on 01322 621100, or email sales@shaws.co.uk.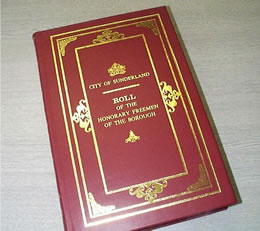 Examples of our work
Click photos to see larger versions
For more information please call 01322 621109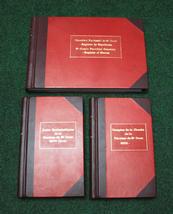 Ecclesiastical Registers
Spring back style ledger Ecclesiastical Minute Book, Ecclesiastical Account Book and Register of Graves. All half bound in two different shades of red leather with label to face, gold blocked, tooling to spine with marble end papers.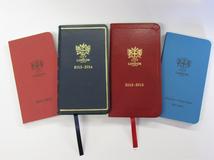 Corporation Diaries
Various styles of diary produced for the City of London Corporation. All containing bespoke printed pages with dates pertinent to the Corporation's year, and casebound in book cloth or bound in leather. Some styles gold blocked.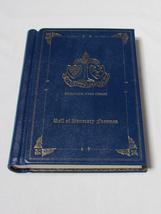 Roll of Honorary Freemen Register
Roll of Honorary Freemen for a town council. Register features printed pages, blue text on cream pages. Volume is fully bound in dark blue leather with gold blocking to face with crest.